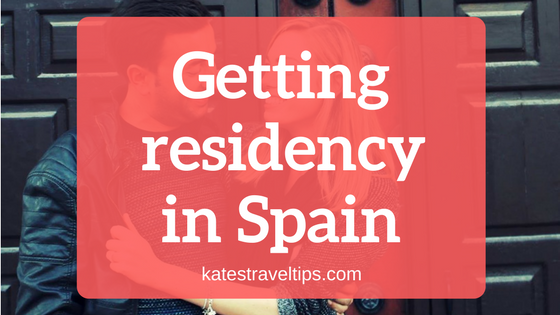 After six years of living abroad I am finally getting permanent residency in Spain! This week Javi and I went to the Oficina de Extranjería (immigration/foreigner office) in Cádiz to submit my paperwork. I've been able to live and work in Spain (legally) for the last five years thanks to our civil union, but since my residency expires this year it's time to apply for permanent residency or choose to become a Spanish citizen.
What's the difference between Spanish residency vs. Spanish citizenship?
A couple of people have asked me why I'm not applying for Spanish citizenship. As far as I can tell, there isn't a huge advantage to getting Spanish citizenship versus permanent residency. In order to become a Spanish citizen I must renounce my American citizenship, which is not something I want to do. Plus, as a legal resident in Spain I get most of the same benefits as Spanish citizens—the main difference is that I cannot vote in European elections and I don't get an EU/Spanish passport.
1. How to get a temporary work visa and residency in Spain
When I first moved to Spain in 2011 I applied for my NIE (numero de identidad de extranjero a.k.a. foreigner ID number). A NIE is necessary to open a bank account, get a mobile phone plan, rent a flat, etc. At that time I had a student visa and 6 month residency permit (because of the teaching program I participated in that year). I also got a student TIE (tarjeta de identidad de extranjero – foreigner ID card).
When my visa expired Javi and I entered a civil union (pareja de hecho) in 2012 in Cádiz. Once pareja de hecho was official I was able to apply for a new TIE which identified me as a relative to a Spanish citizen. Our civil union granted me an EU work permit and residency in Spain for five years. 
4 ways Americans can get residency and work permits in Spain
There are a couple of ways Americans can get a work permit and temporary residency in Spain; keep in mind the duration of your work permit and residency can vary depending on the method you use to get it. For example, pareja de hecho lasts five years but a company work visa may only last as long as job you're hired for. These are the four most common ways Americans can get a work permit and/or temporary residency in Spain: 
You fit the bill for any jobs listed in the

Catálogo de Ocupaciones de Dificil Cobertura

(which basically means positions that are hard to fill)—in this case the government can help fast-track processing your work visa.

A company

requests a work visa

on your behalf—while you wait at home in the U.S. for six or more months for all the paperwork to get approved and processed.

You're in a relationship with a Spaniard and you make it "official" by doing

pareja de hecho

.

You marry a Spaniard.  
NOTE: It's important to know that once you've lived in Spain legally for five years you can apply for permanent residency. Woohoo! Personally, I think pareja de hecho is the easiest way to go about it. Since it's valid for five years you can just apply for permanent residency whenit expires (which is what I'm doing)!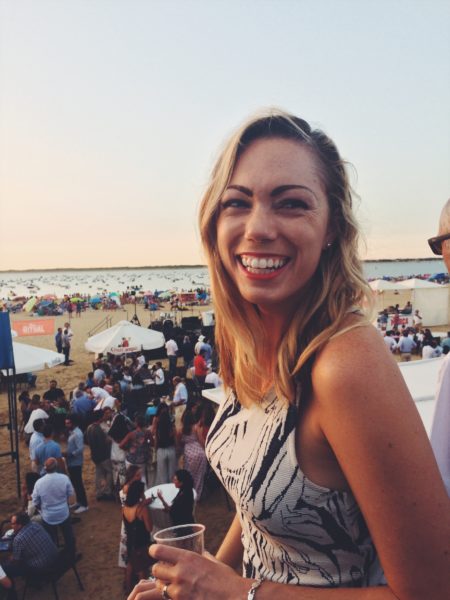 Life without Spain? No thanks….
2. How to apply for permanent residency in Spain
After living in Spain legally for five years you can apply for permanent residency (whether your married, pareja de hecho, or whatever—as long as you're here legally you can apply for it). There are two things I need to do to get permanent residency + work permit. The first is to get approved for permanent residency (I'm applying as a spouse to a Spaniard), and the second is to get a new Tarjeta de residencia permanente de familiar de ciudadano de la Unión Europea or "permanent residency card by relations to a citizen of the European Union." According to the website, the documents and items required for applying for residency are:
Valid passport – and if it's expired a copy of the its renewal application

Marriage certificate or pareja de hecho certificate

3 recent passport sized photos (color)

Form "

Modelo 790

": the "tasa" or fee for processing your application (worth €10.71)
But of course, when we actually show up to extranjeria to submit my forms this is what I needed:
Copy of every page of my passport

Copy of my current TIE (familiar)—TIE means "tarjeta de identidad de extranjero" – i.e. foreigner ID card 

Copy of our marriage certificate

Form "

EX-19

": Solicitud de tarjeta de residencia de familiar de ciudadano de la UE
If you've ever dealt with Spanish bureaucracy you'll know that getting your papers processed has a lot to do with luck. When we first went to the extranjeria office the funcionario (government official) we spoke to told us we needed one thing, and then we went back today the funcionario who "helped" us said we needed another (like a copy of every page of my passport…what?).
You may come across funcionarios who try to make you supply documents that they can access online like "vida laboral" or proof that you're financially stable—technically they can't request this type of paperwork because they're able to access it online (starting October 2016). In any case, financial stability isn't a requirement when you're applying for Tarjeta de residencia permanente de familiar de ciudadano de la Unión Europea.  
My husband is a funcionario himself so when they requested additional documents he knew exactly what was required and what they could access online (making the application process easier for me). Javi mentioned Spanish public administration is still adjusting to the new "electronic system" so this is why they try to request physical documents even if it's not necessary or required. 
My advice is to bring everything they could possibly ask for, including the original documents as well.
3. How to apply for your residency card (TIE)
Once the funcionario concluded we had all the correct paperwork she gave me a stamped copy of my application along with an application ID number. Apparently within the next three months we'll get a text message from the extranjeria office confirming that my paperwork has been processed. Then I'll need to print my approved application from the SEDE website and go to the comisario (police station in Puerto Real) with 3 passport photos. They said I don't need to pay any fees—which ended up being incorrect (LOL). Check out part 2 of this post to learn about my experience applying for my TIE (and mistakes you should avoid).