Morocco is a beautiful and mysterious country.  It is conveniently located a short ferry ride away from Europe (8 miles across the Strait of Gibraltar) making it the perfect day trip for anyone traveling through southern Spain. You can definitely fit a day trip to Tangier into your itinerary, but if you're hoping to see more cities you'll want to spend at least night or two in Morocco.
The word "Morocco" in Arabac (al-Magrib al-Aqsa) means "the extreme west"—describing Morocco's place as the westernmost country in the Arab world. Its Berber, Arabian and European cultural influences and rich history offer an exotic (and affordable) escape for travelers looking for something different.
Tangier
For most people crossing the Strait of Gilbraltar,  Tangier will be the first stop or final destination of your trip. You can easily cross the strait and spend a day exploring the city and get back to Spain in time for dinner! If you want to spend a night or two in the city I would recommend Hotel Continental, which is conveniently located within walking distance of the port and the main attractions of the city. Visiting Tangier with a guided group is a good option, but traveling solo, with a partner or small group is also manageable. The locals are nice but quite thrifty; if you're haggling try to do it in another language (ex. I spoke Spanish with the shopkeepers) – if they know you're American they'll assume you're an easy target for over-charging on items in the market! While you're in Tangier be sure to check out the following locations:
Kasbah – the old fortress of the city and where the sultan used to live!
Medina (Old City) – a labyrinth of small streets, beautiful old doors/buildings, and interesting shops
Markets – you'll find spice markets and curious little shops with cute trinkets in the medina (also beautiful Moroccan tea sets!)
Drink mint tea (Moroccan Tea) at Cafe Hafa – Michael Jackson, Mick Jagger, Jimi Hendrix, Tennessee Williams, Paul Bowles and more have done the very same thing! 🙂
There are some cool places to see just outside of Tangier, read my recommendations on Asilah below for more info.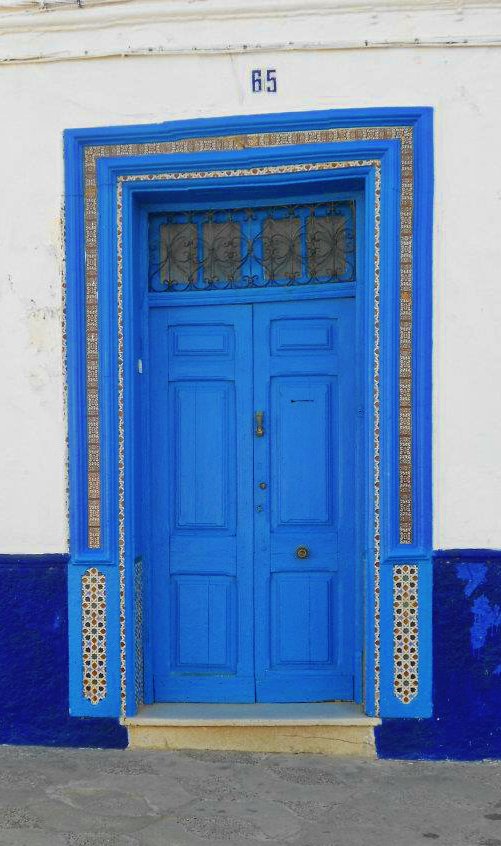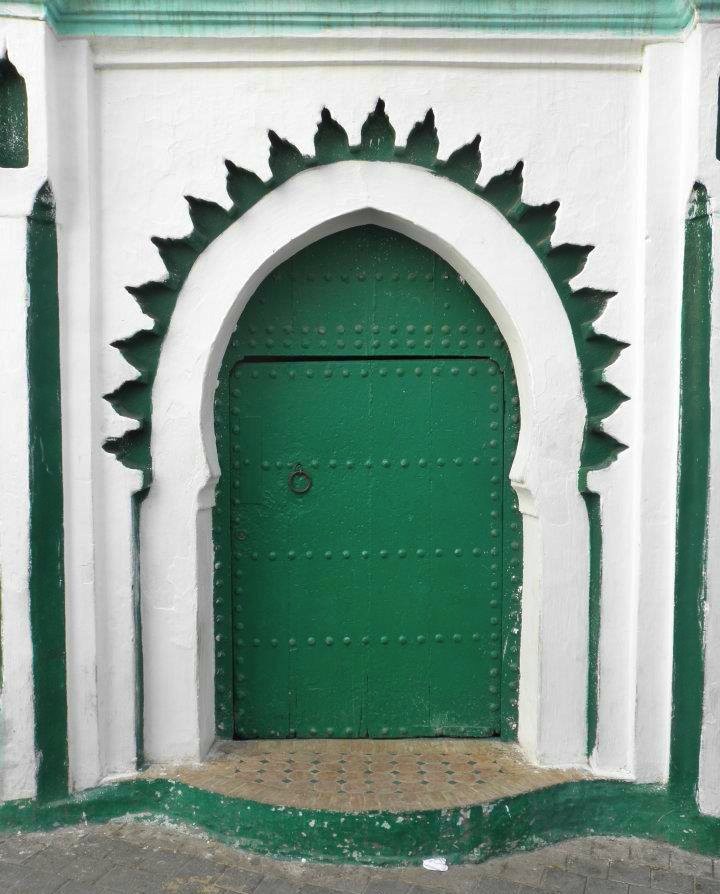 Asilah
You can take a taxi from Tangier to Asilah. The taxi driver only charged us 40 Euros for the hour drive (5 people) to Asilah and back (he also waited for us in Asilah while we explored the town)! If you want to make this trip be sure to discuss the price with the taxi driver before you leave. On the way to Asilah we also stopped by the Cave of Hercules, Cap Spartel, and rode camels (the taxi driver clearly knew the camel guys so he probably got a cut of what we paid—but it was a fun experiences nonetheless). Legend says Hercules slept in "The Cave of Hercules" before his 11th labour, which was to get golden apples from the Hesperides Garden. Cap Spartel is the most North Western point of mainland Africa and marks the boundary where the Mediterranean Sea meets the Atlantic Ocean.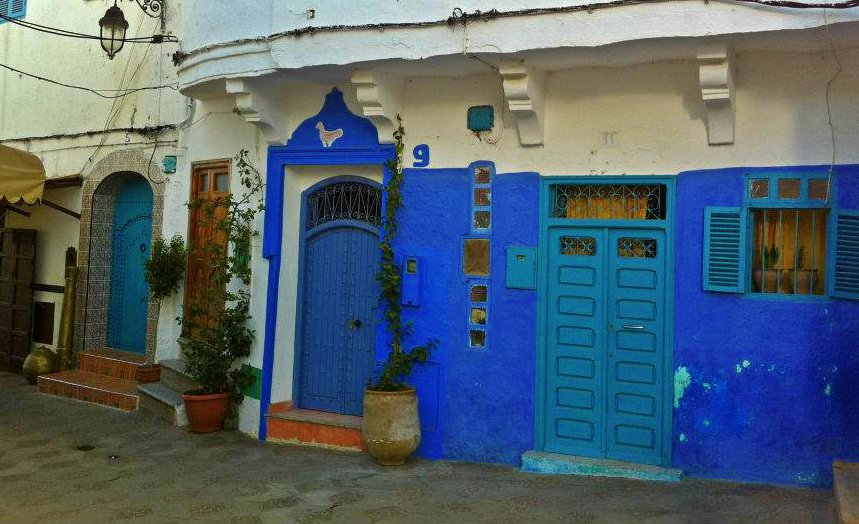 Chefchaouen
Chaouen (2 hour drive from Tangier) is an iconic Moroccan town known for its bright blue buildings (no one knows the real reason why they're blue—best reason I heard was because mosquitos don't like this color). During our visit we drank tea at a charming teahouse in the center, purchased some gorgeous hand-woven blankets, beautiful silver jewelry, and I paid a local women to draw a traditional henna tattoo on my hand. Chefchaouen is the iconic blue city of Morocco and I would definitely recommend checking it out during your visit. You can get to Chefchaouen from Tangier by bus or train.